About
Bow Junction is a trio based in central New Hampshire delivering a diverse blend of harddriving bluegrass and folk with a touch of Celtic and gospel. Combining a respect for tradition with an ear for innovation, this seasoned New Hampshire band has been entertaining audiences at town fairs, church halls, and concert stages since 2003. Their influences included Bill Monroe, Doc Watson, Johnny Cash, Earl Scruggs, Ricky Skaggs, Emmylou Harris, and many more.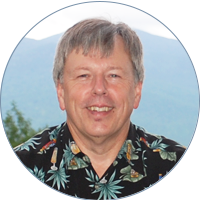 Bass
Randy Hencke
Randy came to bluegrass bass after stints in rock, folk, klezmer, classical tuba and countless open mikes. Favorite artists include Alison Krauss, Steeldrivers, Tim O'Brien, Gillian Welch and Seldom Scene but there's always room for jigs, reels and traditional tunes. Harmony singing is his favorite part of performing with Bow Junction - so closing most every gig with Seven Bridges Road is a Bow Junction tradition that has special meaning.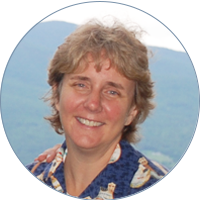 Mandolin
Linda Magoon
"MandoLinda" Magoon was introduced to the mandolin by David Surette at the Concord Community Music School where she studied under him for many years. Bow Junction was formed from one of the Music School's folk ensembles, where Linda met up with Russ and their original fiddle player, Kathy Barnes, to form the band. Linda's influences, which she would like to think are positive ones, include Rhonda Vincent, Johnny Cash, Allison Kraus, and Doc Watson. A recovering banjo player, Linda also plays guitar, mandolin, and a very occasional tamborine with Mark Ledgard in his folk rock band, Tapas.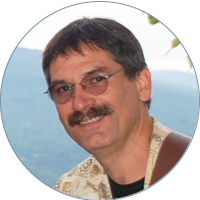 Guitar
Russ Aubertin
Russ is Bow Junction's guitar ace. A proficient fingerstyle guitarist, Russ studied solo guitar under David Surette at the Concord Community Music School for many years before discovering the joys of playing in a band at the Music School's folk ensemble. Now an accomplished flatpicker, Russ's influences include Tony Watt, Doc Watson, and Norman Blake. Russ is also Bow Junction's prolific and official songwriter.
Bow Junction has appeared in a wide variety of venues, including:
New Hampshire Summer Town Concerts
Area Weddings
Benefit Concerts and Events
Corporate Events
Cornish Fair, Cornish
Eastern States Exposition, Springfield MA
Forest Society of NH Annual Meeting
Governor Lynch Inauguration, Concord
Hillsborough County Agricultural Fair, New Boston
League of NH Craftsmen Fair, Sunapee
Mill City Festival, Manchester
Pedaling for Payson, Concord Hospital
Riverside Concert, Belknap Mill, Laconia
Sandwich Fair, Sandwich
Waterville Valley Bluegrass Festival
Nippo Lake Bluegrass Series, Barrington NH